GURUKUL MAHILA ARTS AND COMMERCE COLLEGE, PORBANDAR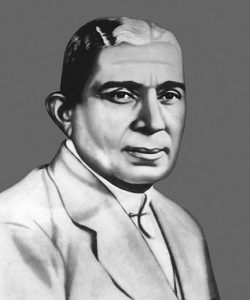 OUR BELOVED FOUNDER
Raj-Ratna Shresthi-Shri Nanjibhai Kalidas Mehta Arya Kanya Vidyalaya Trust managed Gurukul Mahila Arts and Commerce College is a Grant-in-Aid college affiliated to Bhakt Kavi Narsinh Mehta University, Junagadh. This institute of higher education, which was established in 1966, is a non-profit establishment offering undergraduate courses in the faculties of Arts (B.A. with English, Hindi, Gujarati, Economics & Home-Science) and Commerce (B.Com. with Accounting & Computer-Science). It is located in Jubilee, Bokhira, Porbandar, in Gujarat & caters specifically to the students coming from the remote, rural and far-flung sections of the society.
The Mission of the Institute is to achieve excellence in academic and co-curricular education. Its emphasis is on sound teaching & learning through value-based education. The college believes in national integration and has an open admission policy, encouraging enrollments of girls irrespective of income, class, caste, region, religion or creed. At present the college has strength of about 539 students coming from all the sections of the society.
As such, we have a teaching staff of 11 full-time experts and as many as 11 Visiting Lecturers, who are imparting instructions in various disciplines. The overall result maintained by the college is in between 90% to 100% in the University exams. Among the Administrative Staff we have 07 personnel who take care of maintaining the entire College apart from executing official duties assigned to them.